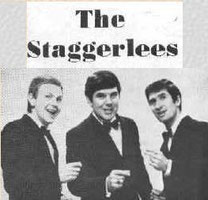 THE STAGGERLEES
Graham signed this Doncaster band to Barclay around 1967. 
They came down to London to record their debut LP, and didn't even get to play on it.  
Never released, the four tracks included two sub-Hollies efforts, "City Streets" and "I'm Still Alone", and two covers, "Zing Went The Strings Of My Heart" and "Since I Don't Have You".