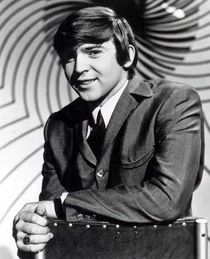 NORMIE ROWE
Normie Rowe was by 1966 the most popular solo performer in Australia, so in August he left to try his luck in the UK.
In preparation he revamped the Playboys lineup.
Cartwright, Billings and McArthur wanted to stay in Australia for family reasons, so Normie replaced them with Brian Peacock (bass) and Rod Stone (guitar), both from the recently defunct New Zealand band The Librettos.
Arriving in London ahead of his band, Normie took on Ritchie York as his London agent, and began to record with producers Trevor Kennedy and John Carter, using the cream of London's session musos, including Big Jim Sullivan, Jimmy Page, John Paul Jones, famed drummer Clem Cattini and vocal group The Breakaways.
The London sessions produced a clutch of new songs -- "Ooh La La", "It's Not Easy", "Mary Mary", "Turn On The Love Light" and "Can't Do Without Your Love".