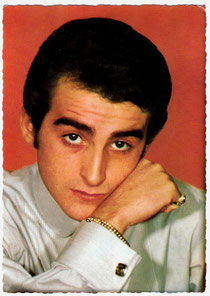 DICK RIVERS

In the '80s he launched a weekly radio show, called Very Dick, a personalized history of rock. 
"I've recorded with guitar heroes like Jimmy Page, Steve Cropper, James Burton, and they've stayed friends".
There is a Super rare 1965 original EP featuring some great lead guitar by Jimmy Page, especially on the tracks "J'ai Peur Du Jour".