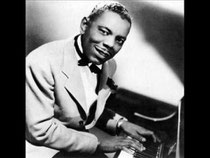 CHAMPION JACK DUPREE
Legendary Jazz/Blues artist since the early '50s has had well known connection with the UK's blues scene.
He first recorded for Decca a 4 tracks ("Track no. 9",  "London Special", "Fine & Mellow",  "All Right") EP in 1964, "London Special" and later his only Decca single in 1967.
Both releases feature Jimmy Page.