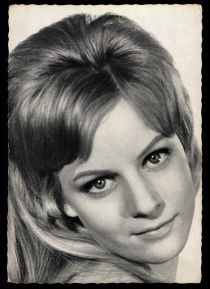 HEIDI BRUHL
One of the very few German singers of international class.
She was an outstanding musical star and guested on Las Vegas stages, whereas in Germany she remained the 'Girl from Immenhof' (a role she played in her youth in a German movie).
She never got the chance to prove her real abilities as an artist, Bruehl died all too soon.
One of the highlights among her works there is the psychedelic-tinged track Berlin, which was recorded in London, with Jimmy Page.