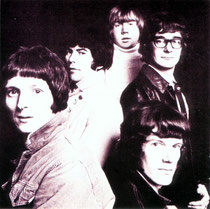 THE MAJORITY
British mid-1960s pop group, renamed in 1969 to Majority One 
Previously known as the Majority, they issued eight singles on the Decca label, but never seemed to gain any traction on the U.K. charts.
After finally being dropped by Decca in 1968, they relocated to the European continent with hope of making it big there. 
Their first had Page playing guitar on the B side.