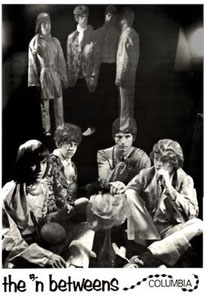 IN-BETWEENS

As in the case of The Frizzy One (indeed it is the next reference) this is an EP released in France only in the early 1966 (EP Barclay 70 907) under the mission that Barclay had entrusted to Bobby Graham. 
The group is unknown but carries Dave Hill, future founder of Slade. 
Of four tracks, one is jointly signed Bobby Graham, Jimmy Page and Phil May (singer of the Pretty Things), it's "You Don't Believe Me".
When Bobby Graham was asked if Page played on the session, he told Chris Selby that Page had looked in but Hill was good enough. 

Controversial.