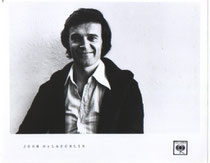 THE HAIRY ONES
One of Bobby Graham's attempts to impress the French record buying public.
The four tracks "Gloria", "It's My Life", "Get Off My Cloud" and "Ring Dang Do" were played by a stellar line up:
Bobby Graham; Jimmy Page, lead guitar; John McLaughlin, rhythm guitar; Alan Weighel, bass; Kenny Salmon, organ.  
The singer was Ray Merill from The Joe Loss Band.  
He modified his BBC tones for rock 'n' roll - his absurd Eric Burdon impersonation on "It's my Life" has to be heard to be believed.