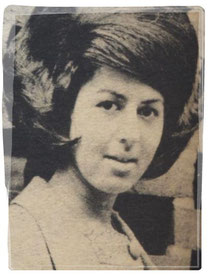 ELKIE BROOKS
British singer Elkie Brooks became a household name in 1977 with Pearl's a singer and was known for her gravelly voice.
What few realised was that she had already been in the business 17 years by that time – and had cut a slew of great girl numbers for Decca, HMV and Brian Epstein's NEMS record labels in the 1960s.
After leaving school in 1960, she headed for London, where she performed with the Eric Delaney Band and jazz musician Humphrey Lyttelton.
In 1964 she landed a recording contract with Decca.
"Something's Got A Hold On Me" was issued as her debut single in June that year.
Jimmy Page is reported to have played on the track.
Finally confirmed by the Sessions section on Page's official.