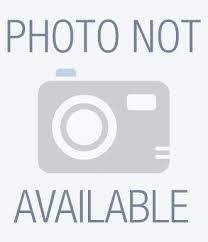 THE LIBERATORS > PINKERTON'S (ASSORTED) COLOURS

A beat quintet formed in Rugby during 1964, with Sam "Widge" Kemp on lead vocals, Barrie Bernard on bass, Tom Long on lead guitar, Tony Newman on rhythm guitar, and John Wallbank on the drums. 
They hooked up with Shel Talmy for one single, the punchy "It Hurts So Much" b/w "You Look So Fine," engineered by Glyn Johns with Jimmy Page on extra guitar, which was released on the Stateside label in 1965, before they changed their look and style of music, Sam Kemp dropping the "Widge" and picking up the nickname "Pinkerton" as well as an electric autoharp, as the band morphed into Pinkerton's Assorted Colours, for a brief career at the top of the charts. ~ Bruce Eder, Rovi
In November 1965 The Liberators, under the guidance of Reg Calvert, became Pinkerton's Assorted Colours and scored the massive hit Mirror, Mirror penned by Tony Newman.
One interesting piece of trivia comes from Tom Long.
"Later as Pinks, we still used some of the same old rehearsal rooms round Rugby and one was the Bilton Church Hall.
One day we had reason for a routine session with (Coventry-born) Tony Clarke from Decca.
It was easier for him to come up to us on the train, so we rang round for a hall, nowhere was free.
We rang Bilton, they said sorry were all set out for a jumble sale.
I asked, is the stage empty? That's all we need, and only for 2 hours.
They said OK as long as we didn't touch anything in the hall.
So we got set up on this stage with the curtains closed and Tony Clarke came along and brought Jimmy Page with him.
Jimmy Page picked out a couple of kerosene bicycle lamps out of the jumble and left TEN SHILLINGS for them.
That was a fortune then and the jumblers were more than happy with that.
But Jim was no fool, I soon learned that the lamps were worth about #5 down the Portobello market!"