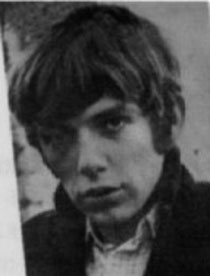 NICKY SCOTT

He had already released on Columbia three singles in duet with the pretty native black of the Caribbean Diane Ferraz, future singer of the band Ten Wheel Drive, under the name Diane and Nicky. 
Despite his interpretation of a title by the Stones on side A of his EP "Backstreet Girl" and "Chain Reaction", success didn't prize him.
Is not clear on which title did Jimmy play.